You are here

Lori L. Compton
Lori L. Compton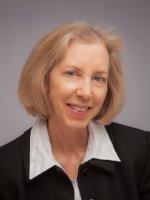 Lori has over 12 years of accounting and tax preparation experience. Her responsibilities include accounting projects and preparation and review of individual, partnership, trust and corporate tax returns. She joined Durbin Bennett in January of 2006.
Prior to joining the firm she worked for tax firms in Sun City, AZ and Columbus, OH. Her responsibilities at these firms included bookkeeping and tax return preparation.
Lori holds a Bachelor of Science in Accountancy from Arizona State University. She has been a CPA since 2004 and is licensed in Texas and Alaska. Lori currently works for Durbin Bennett in her Phoenix office.
Durbin Bennett Tax Advisors, Inc. is not a CPA Firm. Our affiliate firm, Durbin Bennett Certified Public Accountants is a CPA firm registered with the Texas State Board of Public Accountancy.