You are here

Brenda Ewers Davis
Brenda Ewers Davis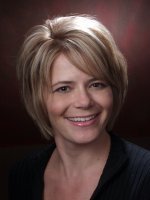 Brenda has over 20 years of tax and accounting experience. She currently serves in a senior client management and service role. She joined Durbin Bennett in 1994 after previously working with another Austin based accounting firm.
Brenda holds a BBA degree in accounting from Southwest Texas State University. Brenda is active in a variety of other civic related activities. She and her husband own an environmental consulting company that is national in scope and located in over 30 states.
Durbin Bennett Tax Advisors, Inc. is not a CPA Firm. Our affiliate firm, Durbin Bennett Certified Public Accountants is a CPA firm registered with the Texas State Board of Public Accountancy.